CloudRail.Box
IO-Link Connector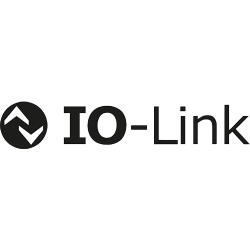 IO-Link Connector
The IO-Link Connector of the CloudRail.Box allows you to connect over 12.000 compatible IO-Link sensors and actuators of any vendor to the cloud.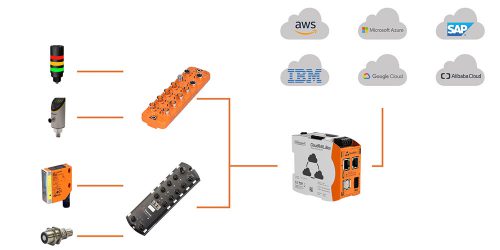 IO-Link Masters — Plug&Play
The CloudRail.Box, uses remote IO-Modules, so called IO-Link Masters, to connect with the sensors. Thanks to IP67 certification, these modules can be installed outside of the cabinet and close to the sensor. One CloudRail.Box can talk to hundreds of IO-Modules, as long as they are in the same network. Each IO-Module can connect to either 4 or 8 IO-Link sensors/actuators. Connecting an additional IO-Module is as easy as connecting a sensor: Just plug it in!
CloudRail supports models of various vendors like IFM, Turck or Comtrol (Pepperl+Fuchs). Not sure where to start? Check out our starter kits.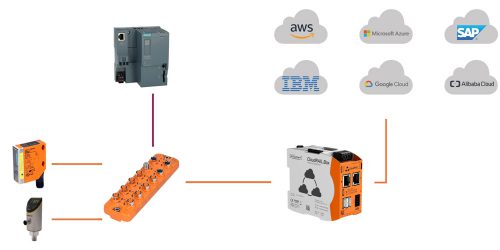 Works in Existing Environments
The CloudRail.Box can either work with exclusively installed sensors and IO-Link Masters (usually used for retrofitting old machines) or use existing hardware which is already connected to a PLC. Thanks to a Y-Path, this works without any impacts on the production system. Depending on the IO-Link Master, the CloudRail.Box can operate in the same network as the PLC or a completely separated one.
Ready to start your next IIoT project?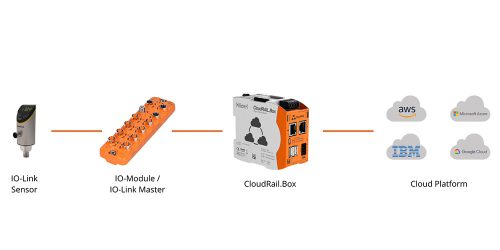 The CloudRail.Box works with the following IO-Link Masters and Sensors. We closely work with the leading vendors in this area to continuously increase the list of compatible devices.
IO-Link Masters
IFM:
All IO-Link masters of the DataLine edition. Connected to the CloudRail.Box via the IoT-port (Y-Path, parallel connection to a PLC possible).
AL1300, AL1301, AL1302, AL1303, AL1320, AL1321, AL1322, AL1323 AL1330, AL1331, AL1332, AL1333 AL1340, AL1341, AL1342, AL1343, AL1350, AL1351, AL1352, AL1353, AL1900, AL1920, AL1930, AL1940, AL1950
Turck:
Connected to the CloudRail.Box via the fieldbus port (software Y-Path, parallel connection to a PLC possible). Important: Please update your CloudRail.Box firmware BEFORE connecting the Turck master.
TBEN-S2-4IOL (beta), TBEN-L5-8IOL (beta)
More IO-Modules coming soon
Comtrol:
Connected to the CloudRail.Box via the fieldbus port (no parallel connection to a PLC).
8-PNIO (beta)
Sensors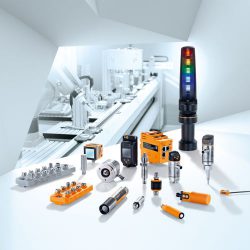 The CloudRail.Box works best with sensors and actuators with an IO-Link interface. Almost all professional sensors for industrial applications already support IO-Link. It is also possible to use digital (1/0) or analog (with IO-Link adaptor) sensors. In total, the CloudRail.Box is compatible with over 12000 sensors and actuators.